For a limited time, when you order The Last Fairy through this web site, your
copy will be signed by the author. Plus, you will receive a duplicate of the
postcard in the story, and a special Last Fairy bookmark with each book.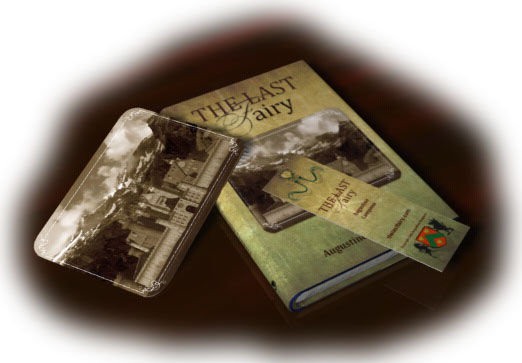 Prices:
Hard cover with dust jacket - $19.95 (Special Offer includes domestic shipping*)
Pages 204
Size 6x9
ISBN: 9780595508921
* - Media Mail
Soft cover - $14.95 Not available on this site
KINDLE EDITION - $2.99 - Download Instantly - Click Here
Note: Hard and Soft cover books can be purchased
without signature/dedication or bonus materials from (click link).

iUniverse - The Publisher
Barnes and Noble
Amazon
Target

The Last Fairy
is now on Kindle
To purchase a signed copy with extras, click on the appropriate "Buy Now" section below and
it will take you to PayPal where you can complete the transaction using most credit cards.
Please double check your quantity ordered and the shipping destination (Florida/non-Florida)
Click here to e-mail us if you need help.
To order by check, send payment,* order and shipping information, and any requested dedication to:
Augustine Campana
8031 Old Town Drive
Orlando, FL 32819
* Please include sales tax for Florida shipments.
E-MAIL us with any special requirement -- Click Here
The Last Fairy is also available directly from the publisher at iUniverse.com Click here.