The Last Fairy is the product of years of thought and discovery about fairies -- their origins, traditions, hopes, and fears. Based on my childhood reflections about these enchanted beings, it all became very real when my wife Jean and I took a trip to Europe in the mid-1990's.
When I was a kid, I used to read a comic strip called "The Teenie Weenies. These were single cartoon panels reprinted from a much earlier era all about very little people that I always thought of as fairies. They lived among the twigs and undergrowth and sometimes played around and under huge mushrooms. As a child, whenever I found such mushrooms, I would check them for Teenie Weenies.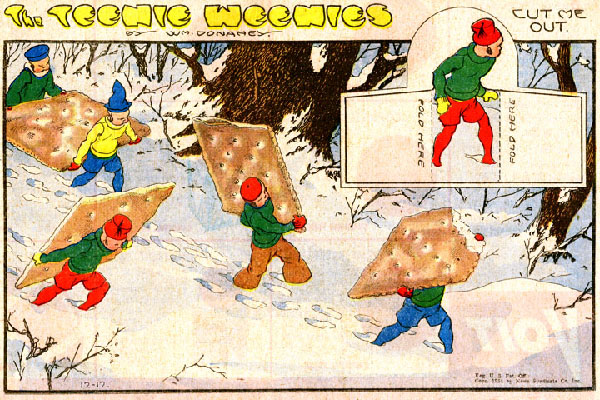 Many years later and 1200 miles to the south, a period of Florida rain brought large mushrooms to our front yard.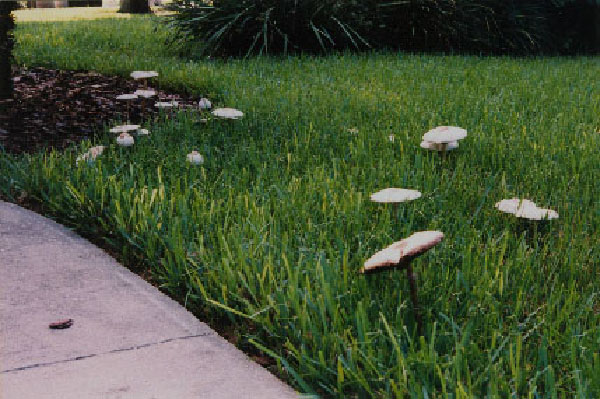 When I saw them, my very first thought was, "I wonder where the fairies are." This got me thinking about fairies and why we don't see them or hear about them much anymore. Do we outgrow them or have they ceased to exist for us? I decided to write a story that would tell where they came from and where they are today.
Shortly thereafter, Jean and I made a trip to Bavaria, where the story blossomed as we were surrounded by the locations and ambiance that would become the backdrop for the tale. I wrote it all down, but the story sat idle for years. More recently, recalling a commitment I had made to myself, I was compelled to share it with the world.
The story begins in Garmisch, Germany and transports the reader to a time when history as we know it is yet to be written, in a land full of charm, love, mystery, and intrigue. The cast of characters includes royalty, both human and fairykin, their loving and loyal subjects, a wicked witch and her devious toady, marauders, brave knights, a powerful sorcerer, a mean giant, and of course, captivating fairies of every size, talent, and description.
If you have ever believed in fairies or wondered where they came from, what they experienced, or where they
are today, then come with me and discover what I have about these fanciful beings.
Also, meet Princess Arabella and learn how she became The Last Fairy.
Some hints are provided in the story excerpt.
The book is appropriate for all ages. During its development, drafts were test read and enthusiastically received
by all age groups from pre-teens to seniors in their seventies and eighties. The group included
school kids, teachers, a librarian, consultants, other professionals, and moms and dads.
Younger children were delighted when it was read to them.
Watch for a children's picture book in the future.
I truly hope you enjoy this wondrous tale.
Augustine